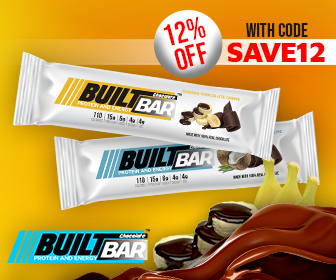 Chefman's 5 tray round food dehydrator is a simple, mid-priced model that should suit the needs of any home kitchen. Here we will look at its specs, price, uses and everything else you need to know about it. 
How It Works
It's easy to use. You can simply slice fruits or vegetables, load everything into the unit and press a button. Later that day, in about 10 to 15 hours, you'll have your perfectly dried snacks. 

Many recipes are available online for sugar-coated fruit, seasoned veggie chips and other delicious creations. Making jerky, or any other meat product, in this unit requires pre-cooking because this dehydrator's one temperature setting of 158 degrees is not high enough to kill bacteria in meat. 

To begin the drying process, regardless of what you are making, you space the food evenly in the trays. You can use just one tray or all five that are included. Stacking the trays on the base is as easy as stacking a child's blocks. The heat comes on as soon as you plug the base in. Push the fan button for a nice, steady airflow through the trays. From here, it is a simple matter of checking on it every couple of hours so you don't overdry your food. The trays are clear so you'll never have to remove them while the dehydrator is operating. 

The Chefman's 5 tray food dehydrator is among the simplest to operate, and it performs as well as any other.
Durability
The entire unit is made of plastic. It will not crack due to normal use, but both the base and trays can easily break if dropped from a countertop. On the plus side, plastic construction makes for a light unit. 

The base, which includes the fan and heating element, is covered by Chefman's 1 year warranty. Truthfully, you are very unlikely to need to file a claim. There are few customer complaints of product failure in the first year.
Pros And Cons

Here is what we like and what we wish was different.
Pros
Excellent price compared to similar models
Simple operation – only one button to push and no gauges to watch
Trays are dishwasher-safe
Entire appliance is BPA-free
Light weight and small size makes for neat and easy storage
1-year warranty
Cons
It seems hard to find replacement trays – none are offered on Chefman's website
No heat control – lack of heat control means simpler operation, but some kind of heat control is best for drying meat
Compare To Other Dehydrators
This one's small size makes it easier to store away than other dehydrators with more capacity. Unless you plan to dry a lot of food over a period of a few days, this model will be fine. 

Thinly sliced fruit dries completely in about five hours. Whole berries and slices of tough veggies, like carrots, take about eight hours. Chips and larger chunks will need 10 hours to dry to the consistency of a raisin and 15 hours to dry enough for long-term storage. Meat, after being cooked rare, becomes jerky in eight hours or so. These processing times are in line with other models of this type and price range. 

There is no dehydrator that's easier to use. This is perhaps the biggest advantage here. Others have heat settings that have to be right and timers that need to be set. Timers can be a useful feature if you are experienced in drying food, but you will have to keep checking the progress of your snacks at first.
Specifications
Size: 9.5″x6.5″x9.5″
Weight: 3.3 pounds
Power: 110V 280W
Capacity: Depends – To give you an idea: up to 10 small apples cut into thin slices
Drying time: Varies – from 5 to 12 hours
Warranty: 1-year
Price: $$
 
The Final Word
You can check this dehydrator out on Amazon's website. 

This is a great dehydrator for occasional use. If you prefer ease of operation and simple design over programmability and a loss of real estate on your countertop, this may well be the best dehydrator for you.
Chefman 5 Round Dehydrator Professional Electric Multi-Tier Food Preserver, Meat or Beef Jerky Maker, Fruit, Herb, Vegetable Dryer, Adjustable & Compact,Stackable BPA-Free Trays, Black
Consistent results: the secret to evenly dehydrated food with consistent results? Superior air flow and circulation- that's exactly what the Chefman 5 tray round food Dehydrator is an expert at. Its even heat distribution means every ounce of food will be perfectly dehydrated- no "off" bites here
Dehydrating simplified: dehydrating your own food is easy and rewarding With this Dehydrator. Being able to do it with a one-touch, one button Operation? Even better. Once you've gotten started, the Dehydrator Transparent lid and trays allow you to see the progress of your fruit slices or jerky without having to open the Dehydrator. Once you're done, pop the trays in the top of your dishwasher
Makes food last: preserve your favorite seasonal fruit all year-long. Cut down on food waste by bringing stale snacks back to life. The Dehydrator can make potpourri or an edible decoration for a cake, too. Save yourself a sugar crash by making your own raisins, dried pineapple, or mango. Done right, properly stored and dehydrated fruit and veggies can last for years
Bpa free trays: made with BPA-free, food safe plastic materials so you can make healthy, Naturally preserved snacks & Treats. Shelf height is adjustable for maximum versatility; easily Fits an assortment of food
Resources: cetl approved with advanced safety technology for long lasting durability, & 1-year provided by Chefman, so you can purchase worry-free - We've got your back! For information on how to use your product, scroll down for a PDF user guide. 280 watts/120 Volts
Last update on 2020-02-28 / Affiliate links / Images from Amazon Product Advertising API
Check out some more amazing reviews here!