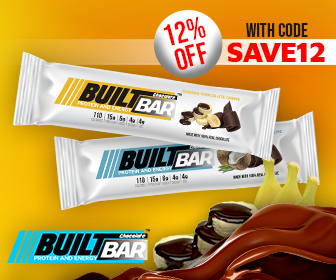 Beef jerky, anyone? Fruit roll-ups? How about a snack of dried peas? You can have all these with a food dehydrator. Preserving and dehydrating food does not only bring out a stronger flavor, but also, it can pack in the various vitamins and minerals in your meals. Moreover, it is a great way to lengthen the shelf life of your food.
Disclosure: Some of the links in this post are "affiliate links." This means if you click on the link and purchase the item, I will receive an affiliate commission. Regardless, I only recommend products or services I believe will add value to my readers. For more information please read my disclaimer.
In this article, we are going to review the Nesco Gardenmaster Food Dehydrator
. This food dehydrator claims to be a fast and efficient dehydrator for all kinds of meat, fruits, and vegetables. We are going to list down its features, in order to determine if there is something unique with this dehydrator, that will make it stand out from the rest.
Finally, we are going to list down the advantages and disadvantages of using this dehydrator, in order for us to know if this is really a special one. Read on for more information
Features
If you have an all-white kitchen, you will not spot this dehydrator because it is also color white. Further, it just looks like a rice cooker, so it does not really take too much space on your counter. At the same time, it will not look out of place since it looks like any regular kitchen equipment.
Nesco FD-1018A Gardenmaster 075 Food Dehydrator, 1-(Pack), White
1000-Watts of power dries foods in hours, not days.
Converga-Flow drying system pushes heated air up and across each tray.
Adjustable Thermostat (95°F - 160°F).
Comes with 8 dishwasher safe trays and expands up to 30 trays.
Includes (8) Fruit Roll-up Sheets, (8) Clean-a-Screens, (1) Recipe Instruction Book, (1) Original Jerky Spice Pack with Cure.
Made in the USA of Global and Domestic parts
Last update on 2020-02-27 / Affiliate links / Images from Amazon Product Advertising API
It can dry out food in just hours, due to its power of 1000 watts.
It has a drying system that is called Converga-Flow. What this does is, it rapidly pushes air that is heated towards all of the trays.
Its thermostat is adjustable, with the minimum and maximum setting of 95°F – 160°F.
There are eight trays that are also dishwasher safe.
The machine can expand to accommodate 30 trays.
It includes eight clean-a-screens, eight sheets of fruit roll-ups, one recipe book, and one pack of jerky spice that is cured.
It works quietly, due to its motor that has 2400 RPM.
The fan also dries the food fast, because its size is 4 1/2 inches.
It was specifically designed not to be transparent, so as to block any light, which further helps in retaining the nutrients of the food.
Pros
It comes with a lot of other inclusions that help you improve the dehydrating process.
It is easy to use and at the same time, easy to assemble.
It is also easy to clean; you can just leave everything in a dishwasher.
When you dehydrate meat, this is a good option as the meat is still juicy after being dehydrated for hours.
It enhances the flavor of meat, fruits, and vegetables.
The heat is consistent all throughout the trays.
The fan also speeds up the dehydration time.
The instruction manual is really handy as the time indication in the recipes is catered to the power of this specific dehydrator.
Your beef jerky will come out good, tasty, and crispy every. single. time.
The design, being an expandable one, makes this dehydrator very versatile since it can carry a lot of food to be dehydrated.
Cons
When you have not used it for a long time, the controls and indicator lights might not work smoothly or not work at all.
The programming of the fan, which is to work together with the heater, is not properly wired. Most times, the heater will work, while the fan is not functional.
The motor of the machine is extremely loud. When this machine is in use, everyone in the house will know it, because it rattles so much.
The base plate is not that sturdy. Once you break it in even a small way, the machine will deteriorate eventually.
Summary
The Nesco Gardenmaster Food Dehydrator is an expandable dehydrator which is perfect for meats, fruits, and vegetables. Its initial capacity is just eight trays, but it can expand to accommodate up to 30 trays.
Its best feature is, it can regulate and maintain the same level of heat all throughout the trays. This feature is very important since, for your dehydrated food to come out nice, they all should have been exposed to consistent temperatures.
The inclusions that come with this machine are also very helpful for you to create specific recipes, such as roll-ups or beef jerky. Furthermore, it is easy to clean, as you only have to chuck it in the dishwasher, and it is easy to set up.
You need not have a lot of knowledge in dehydrating food, to have a successful run on this machine. All you need to do is to set it at the right temperature and leave it be.
Comparison with the Gourmia Food Dehydrator
Gourmia GFD1550 Food Dehydrator - Digital Temperature Settings - Five Nesting Trays - Drying System for Beef Jerky, Fruits & More - BPA Free - 500W - White - Free Recipe Book
5 TRAY: Five layers provide plenty of room to get creative drying anything from sweet pineapple slices to chewy beef jerky!
DIGITAL DRY: Adjustable settings from 105°F-158°F, and up to 48 hours. The bottom-mounted fan and heating element provide quiet, thorough drying- no shelf rotation required. Pause feature allows for temporarily halting process.
SAVE SPACE: Designed to neatly stack away for conveniently compact storage. Transparent lid allows for easy monitoring.
FRESH & HEALTHY: Forget store bought processed junk. Now you can make a more flavorful, nutrient dense, preservative free, and much much cheaper alternative to commercial products.
ETL CERTIFIED: We, at Gourmia, take the quality of our products seriously. This product is ETL certified and BPA free, so you can be confident that youâ€re receiving a safe, efficient, high quality appliance.
Last update on 2020-02-27 / Affiliate links / Images from Amazon Product Advertising API
The Gourmia Food Dehydrator and the Nesco Gardenmaster Food Dehydrator both look the same that they might be mistaken as being the other. However, there are drastic differences in their functions and features.
For the Gourmia Food Dehydrator it only has five trays, as compared with the Nesco Gardenmaster Food Dehydrator that can house eight trays, and when expanded, 30 trays. The former also does not have the same power as the latter, because the latter is faster in completing the dehydration process.
The Gourmia cannot produce fruit leather, as it does not come with meshes or solid trays. On the other hand, the Nesco one can produce a variety of dehydrated dishes, with just the use of its basic trays.
Verdict
The Nesco FD-1018A Gardenmaster Food Dehydrator is a good food dehydrator for beginners. It can cater to a lot of your dehydrating needs, whether you are just preserving food, or following a dehydration recipe. Additionally, it is very easy to use and easy to set up.
If you are new to dehydrating food, this machine is a good option. However, if you are already a professional, the disadvantages of using this product, might prove to be burdensome. Do not get us wrong, it still works great, but for experienced "dehydrators," the negative things about this machine, might just be too much to bear.
All in all, it is a good food dehydrator that does its job. Further, it pushes its boundaries by being able to put in 30 additional trays, which will save you money in the long run as you can dehydrate a lot of type of foods in one go. Definitely, this dehydrator sets the standard for beginner type of food dehydrators.