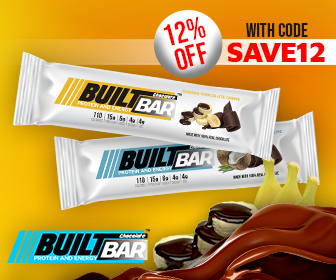 Raise your hand if you ever picked up a Slim Jim at the convenience store. Was that your first introduction to anything jerky? What kind of impression did it give you?
Beef jerky has a bad reputation. People believe it to be unhealthy because of the preservatives and high-sodium ingredients.
To combat that, look for a variety of meat jerky made with natural ingredients or better yet, make your own.
Swap out beef for turkey and you have one of the best protein snacks to take with you when hiking, camping, or road tripping. Here are some tips for great marinades to create the best turkey jerky around.
Presto 06300 Dehydro Electric Food Dehydrator, Standard
NOTE :Item does not have an on off switch. This unit turns on when plugged in.
Four-tray system for dehydrating foods at a fraction of the cost of commercially dehydrated foods with no additives or preservatives
See-through cover to monitor drying progress on top tray; Bottom-mounted fan and heating element provide consistent air flow for optimum drying
Drying trays and cover are fully immiscible and dishwasher safe; Fruit roll sheets, nonstick mesh screens, jerky gun and jerky spice kits available
Easy to store; Drying trays nest for compact storage; Cord stores in base
Four drying trays included; Expands up to eight trays for added capacity
This dehydrator operates at a preset temperature of approximately 165°.
Last update on 2020-02-27 / Affiliate links / Images from Amazon Product Advertising API
Tips for the Best Turkey Jerky Marinades
Make your own turkey jerky and cut out the junk. No MSG, no preservatives, no added sugar, and no nitrates! You'll have a high-protein snack that you can feel good about with less fat and calories than the beef variety.
Try a Cajun Marinade
Use a few cajun staples and produce a turkey jerky with a wonderful smokey flavor.
A marinade that begins with cayenne pepper, paprika and garlic cannot go wrong! Add some liquid smoke hickory and sea salt and you are sure to produce a winning turkey jerky!
Spice Up Your Marinade
Add some crushed red pepper flakes and Siracha chili sauce to a soy sauce base. Kick it up with some honey for a sweet and spicy flavor.
Tabasco and Worcestershire also make awesome additions to any marinade recipe if you like a lot of flavor.
Be creative! Your taste buds will thank you!
Let's Talk Turkey
Choose a nice boneless turkey breast; go organic if you can for a healthier option.
Remove the skin and trim any fat. Place it in the freezer for 20-30 minutes to firm it up for easier slicing.
If you have one, use an electric knife to slice it into uniform slices, about 1/8-inch thick. Now it is ready to add to your killer marinade!
Give It Time to Marinate
Once you come up with the perfect marinade recipe, make it up so there's time to let the turkey bathe in it for a while.
You'll want the turkey in the marinade for at least four hours; overnight is best.
Dehydrating
When you are ready to remove the turkey from the marinade, be sure to get rid of any excess moisture with a paper towel.
Whether you are using a dehydrator or your oven, you'll want to get it right. The perfect turkey jerky should be leathery and chewy.
Don't dehydrate it until it's crispy enough to break when bent.
From Thanksgiving to Jerky
From your Thanksgiving table to turkey jerky in your backpack, the turkey is our go-to when we need some protein in our lives.
Whether you are making your own turkey jerky or some dried cranberries for your Thanksgiving meal, visit us to choose a dehydrator that will fit your lifestyle and help keep you snacking healthy.